MACARON BOXES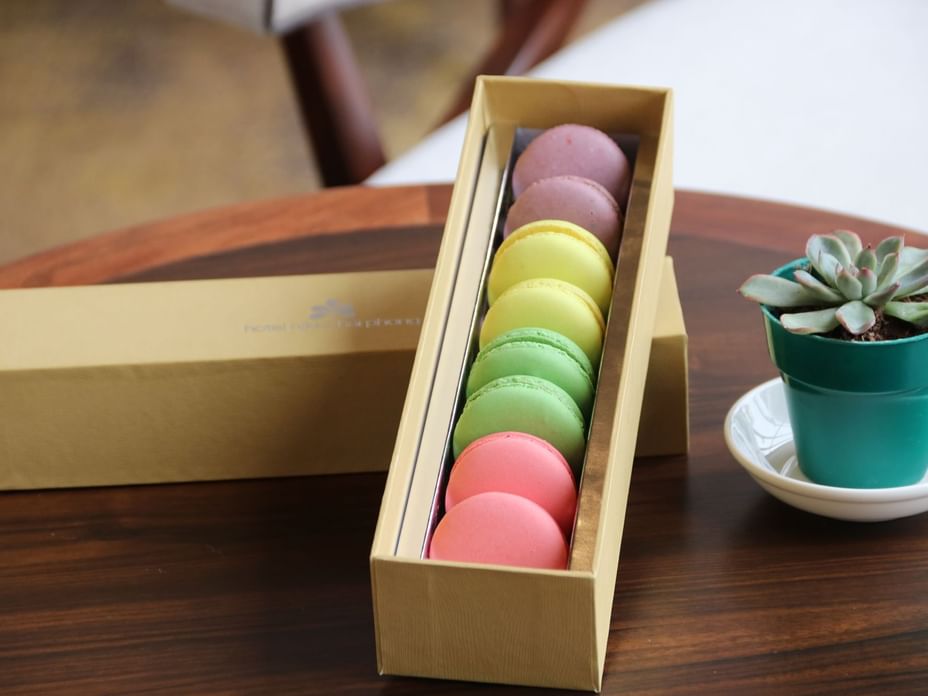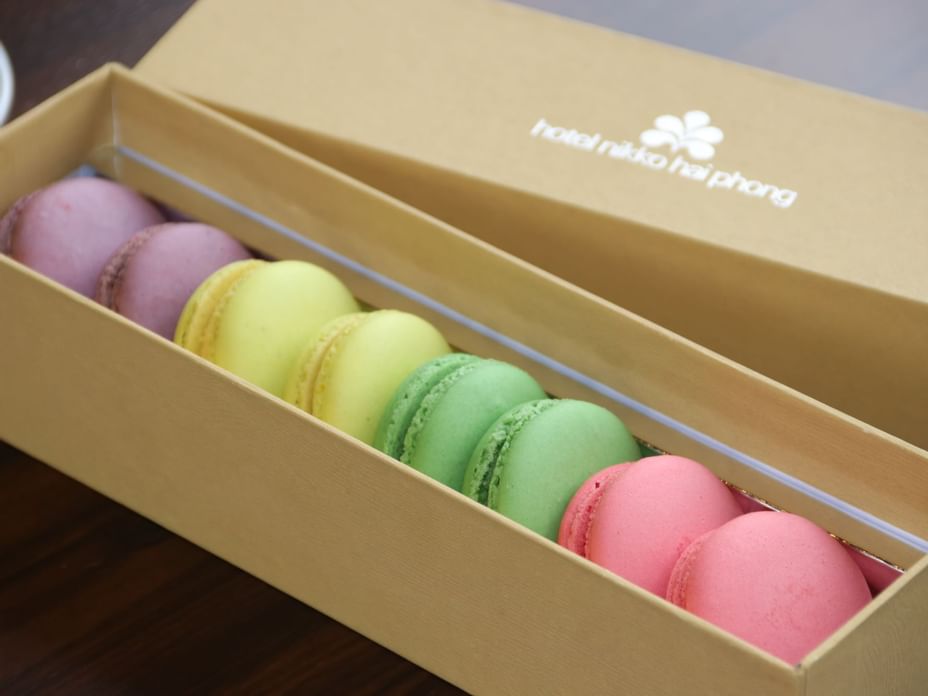 Have you ever enjoyed an authentic Macaron?
Macarons are a butter-creamed filled cookie sandwich, small, round, delicious and have won the most demanding palates worldwide. They are magical, dainty, chic, stylish and delicious in equal measure. Macaron looks simply, but to make the cake is not simple at all.
Come to Hotel Nikko Hai Phong to enjoy the delicious taste of Macarons made by our talented Pastry Chef. The lovely cakes carefully packed in boxes will be extremely elegant and luxurious gifts for your customers and the loved ones.
Please click HERE for menu
Hotel Nikko Hai Phong
No. 1, Road 1, Waterfront City, Vinh Niem Ward, Le Chan District, Hai Phong City, Vietnam
Tel: +84 2253 265 666
Email: info@hotelnikkohaiphong.com.vn