Western Set Menu - Set 1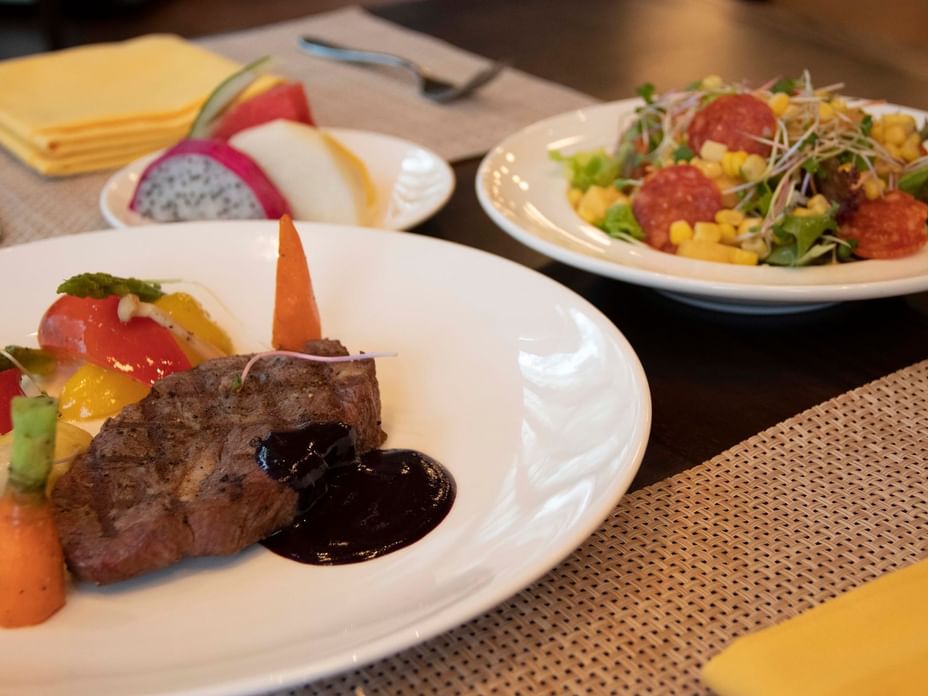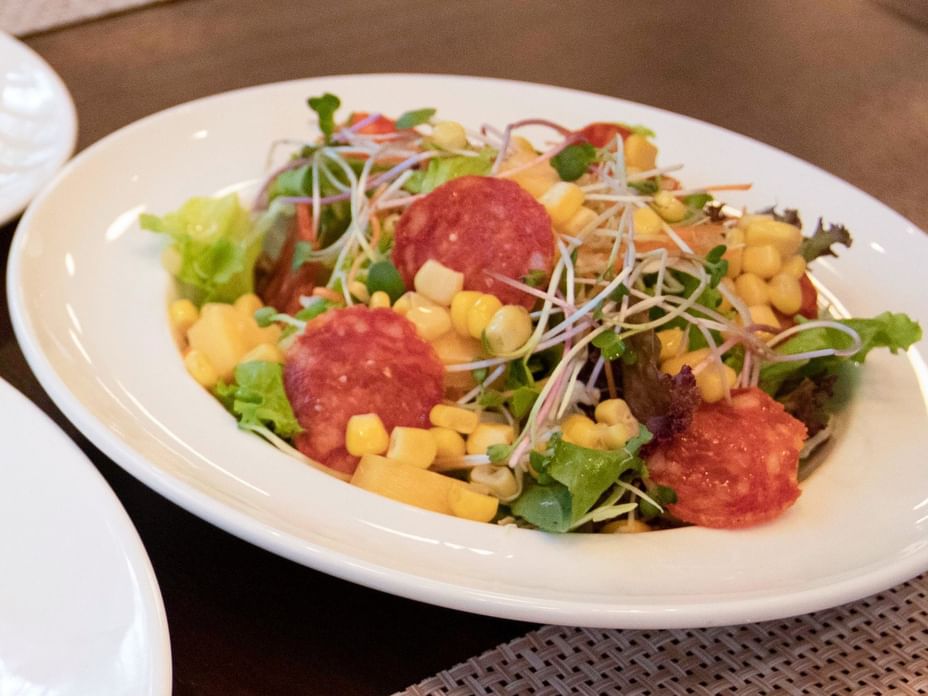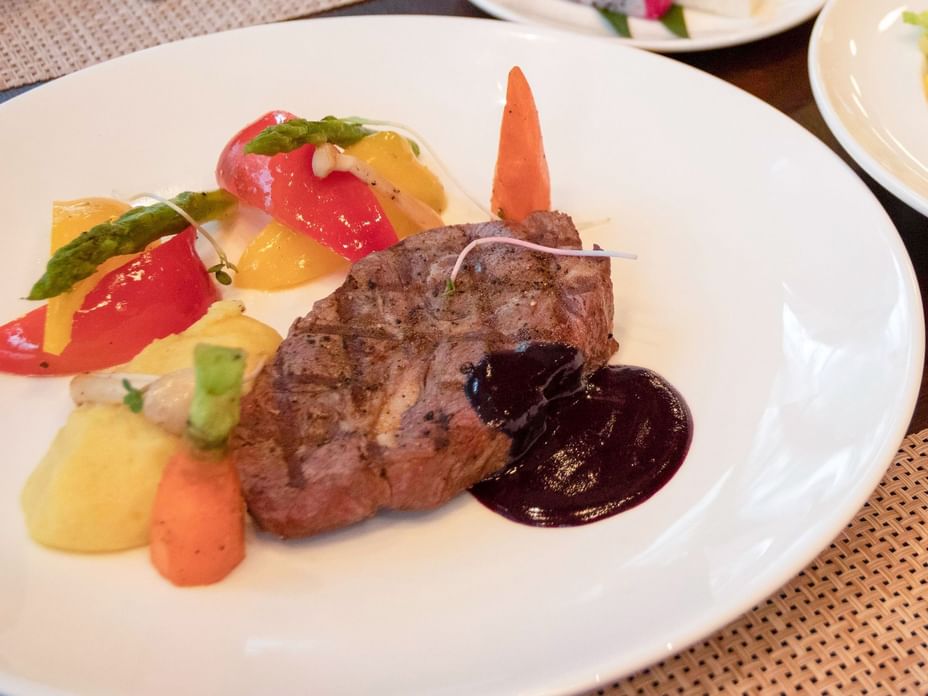 Step right into our Western set menu experience at La Brasserie restaurant! Prepare yourself for a culinary journey combining innovative flavors, promising to captivate your senses and leave you craving more.
Western Set Menu - Set 1
Price: VND600,000++/1 pax (Only for One Harmony member)
(Regular price 660,000++/1 pax)
Join the One Harmony membership - Click here to register!
https://oneharmony.com/en/Member/Create
Includes:
- Appetizer: Chef's salad, mixed lettuce, sliced ham, cheese, sweet corn, thousand island rising.
- Main course: Grilled US beef, mashed potato, sauteed vegetable with butter garlic, green pepper sauce.
- Dessert: Assorted sliced fruit platter.
Price is subject to 5% service charge & VAT.
*Available from June 19, 2023
Please make a reservation via a hotline: +84 862 999733 to reserve a table.
Hotel Nikko Hai Phong
No. 1, Road 1, Waterfront City, Vinh Niem Ward, Le Chan District, Hai Phong City, Vietnam
Tel: +84 2253 265 666
Email: info@hotelnikkohaiphong.com.vn